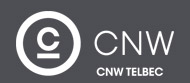 MONTREAL, Jan. 8, 2013 /CNW Telbec/ – It is with great enthusiasm that Pêche Blanche Vieux-Montréal announces the imminent opening of the very first urban Ice Fishing Village in Quebec, at the Clock Tower Quay in the Old Port of Montréal, on the 12th of January. The Village will accommodate more than 500 people at a time, and those who wish to do so will even be able to rent out the entire place for all kinds of special events.
Ice fishing, steps away from downtown
With its heated huts well-suited for fishing, the Ice Fishing Village will be situated on the ideal site of the Quays of the Old Port of Montréal. Often reserved for car owners, ice fishing will become accessible to city dwellers and tourists looking for picturesque winter activities, as of winter 2012-2013. Easily accessible by public transports, the site will be comfortably developed to the delight of fisherman of all calibres and become the very first urban seaport in Quebec.
Ice fishing – an activity for everyone
Whether it is with friends or family, for outside visitors who are looking for an outdoor activity in the heart of Montréal, for school groups or for corporate functions, the Ice Fishing Village team will be sure to assemble the perfect package. In addition, visitors will even be able to enjoy their best catches at the restaurant located on site by having chef Darren Bergeron cook it for them.
« Fishing is a very important leisure activity and is practised by a large number of Québécois. We are confident that Montrealers will immediately adopt this unique service that will be an addition to urban nature. It goes without saying that this project will receive favourable reception from tourists, who are rarely offered such activities in the heart of a metropolis, » says Yves Paquette, general director of the Quebec Marine Association.
The St. Lawrence River, rich in edible fish
For too long, the St. Lawrence River has suffered from an undeserved reputation when it comes to its water quality. For over a decade, efforts have been made to improve its accessibility for recreational activities such as swimming and fishing. During 2011, the last one for which the results are available, the COURDO and QUALO indexes indicate that water between the Lachine Canal and the Jean-R. Marcotte purification station at the east end of Montréal is of excellent quality. The St. Lawrence River is therefore clean… and that's not fishy! At least 53 different species of fish can be found in the river between Montréal and Sorel many of which are edible, such as walleye, burbot, bass, pike and perch.